TOY CATEGORIES
We have so many toys at the Ponsonby Community Toy Library that we organise them in thirteen different categories! Check them out with a visual example of each type.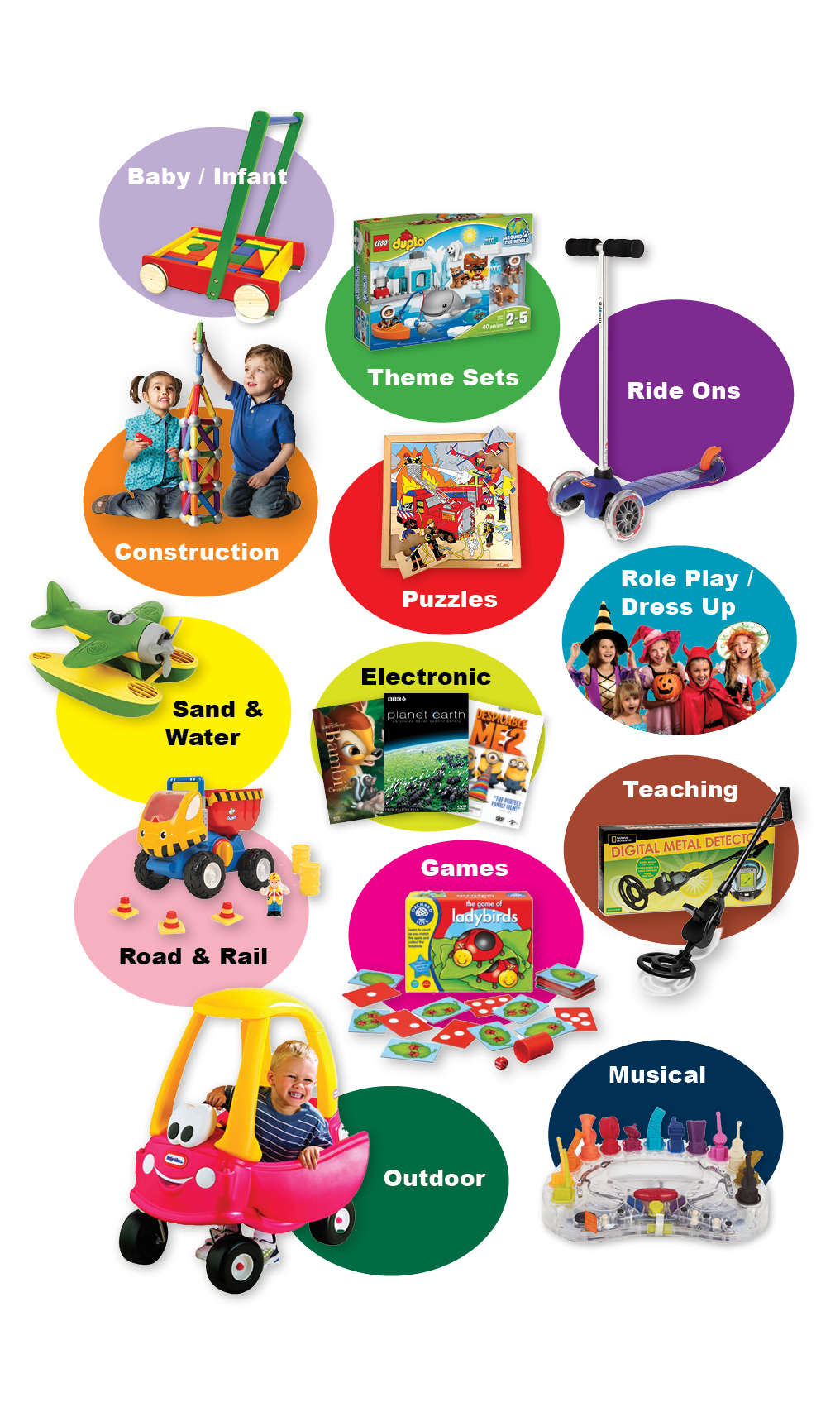 REALLY INTERACTIVE!
We don't have an online database of our toys, we have a 'come and see what we have – and maybe have a play' approach, that once you try, we're sure will work for you and your kids too!
WHAT WE HAVE TO OFFER
We have two main toy rooms, and a central courtyard which holds the ride-on and outdoor toys.
BORROWING ALLOWANCE
You can borrow up to six toys of any category for a period of three weeks. You can return and exchange toys within this period if you like. You can borrow two puzzles or two DVDs as one toy.
LATE FEES & MISSING PIECES
Just like a a usual library, late and missing items are charged for. We charge $1 per toy per week overdue and $5 per missing piece (which is refundable once you find it!)
KEEP IT CLEAN!
When toys are returned they need to be in a clean and dry state – as no doubt you would wish to borrow clean and dry toys!